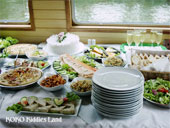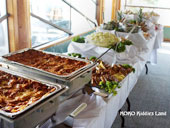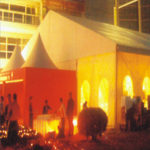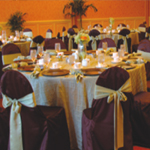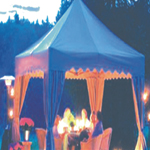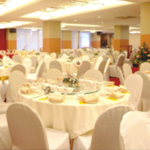 Fabric Tents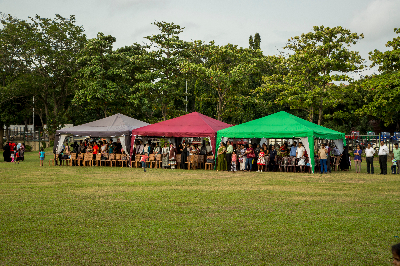 100% water proof fabric tents in various sizes and fixing colour even on building any floor of a building.
For a memorable party hire our special marquees.It giver your patry an extra value or for a colourfull sport event, school sports meets, office gettogethers, office matches any other party or gathering.
Stages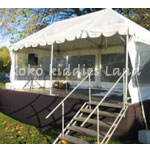 Special Marqee stages in 2 feet or 5 feet in hight 12 x 10, 12 x 16, 16 x 20, 20 x 20, 20 x 30, 20 x 40.
Party Charis and Tables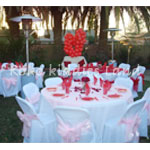 Banquet tables for banquet chairs and a grand 5 star party at your home.Banquet chairs with covers and bows.
Serving Dishers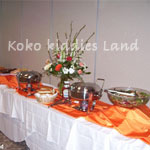 Cookery Cutlery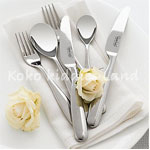 Jump and Party provides the service of Table linen and Chair covers rentals. Select from a variety of styles and colors of Tablecloths, Skirts, Napkins, Overlays and Drapes for Round and Rectangular Tables as well as matching chair covers. We have just about any style and color to fit your special needs.